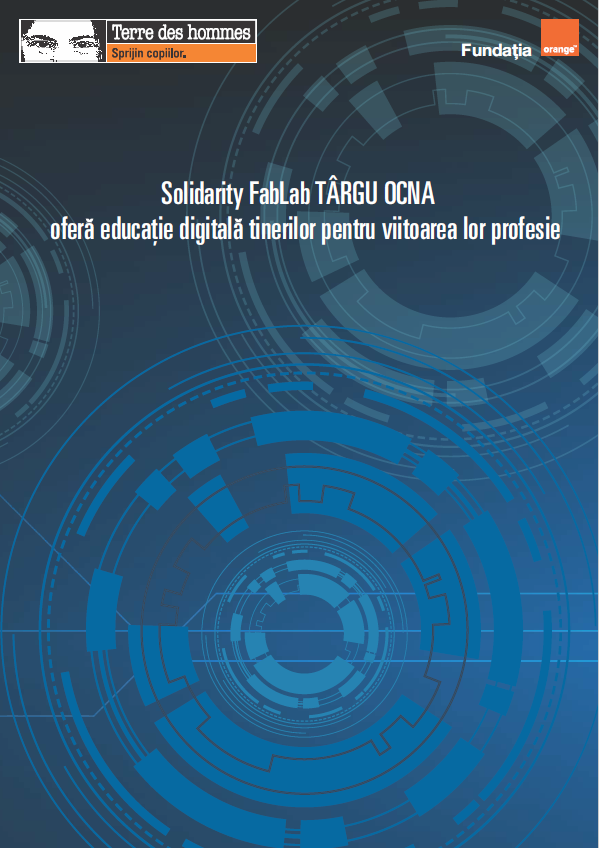 This brochure was developed within the Solidarity FabLab Târgu Ocna project, carried out by Terre des hommes Foundation with the support of the Orange Foundation. The project aims to cultivate the entrepreneurial skills (especially technical, digital and IT) of young people in the area (Bacau County), preparing their entry on the labor market.
The brochure presents the importance of digital education, the skills acquired by students in the FabLab laboratory within the Târgu Ocna Technological High School and the resources of the laboratory.
During the project, 500 children and young people from vulnerable groups, disadvantaged categories, children in conflict with the law and children affected by migration  have access to courses and connect with a community of support from local organizations, private companies and entrepreneurs.
The Solidarity FabLab Târgu Ocna project is implemented between 2021 and 2023 with a financing of 53,213 euros granted by the Orange Group Foundation and the Orange Romania Foundation.