The Terre des hommes team in Romania works from its central office in Bucharest and implements projects with the help of the team in Craiova and Bacău.  
Laura Sava studied Sociology and has a Master in Community Security and Violence Control. At Terre des hommes she started working in 2010 as a project manager, then trainer, program manager, and in 2016 she also assumed the role of advocacy officer. She completed courses in multiculturalism, ethnicity and social conflict at Utrecht University in the Netherlands. Her areas of expertise: prevention of violence against children, public policies related to education, inclusion and migration, development of partnerships and international cooperation, social change. Since 2019 she is Vice-President of the Board of Directors of the National Federation of Organizations for Child Protection.
Contact: laura.savaghica@tdh.ch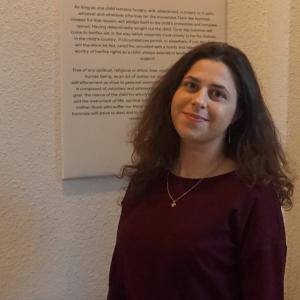 Laura Sava-Ghica
Country Representative
Raluca joined the Tdh team in 2014 first as a project manager with a focus on the phenomenon of child migration. She has experience in implementing European-funded projects, building partnerships and writing project proposals. With studies in the field of social communication, she worked mostly in the non-profit sector. She is currently coordinating the "ChildHub" project and is involved in other organizational activities.
Contact: raluca.condrut@tdh.ch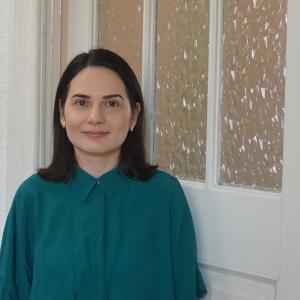 Raluca Condruț
Programs and Migration Manager
She is a graduate of Psychology and has a Master of Cognitive Behavioral Therapies. She has been involved in many Terre des hommes projects since 2011, all related to the psycho-social approach and participation of children or the improvement of the situation of vulnerable children and young people. In recent years she has coordinated or worked on juvenile justice, migration and child protection projects. She is currently the project manager for the Safe Environment for Children in Sport, but is also involved in training and facilitation.
Contact: cristina.vladescu@tdh.ch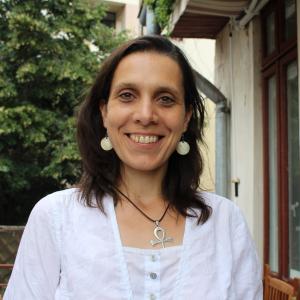 Cristina Vlădescu
Project Manager
She has been working at Tdh since 2018 and is a project manager for MINT and Bridge. She is a graduate of a Master in Public Policy Evaluation, has been working in the social field for 20 years and understands the needs of migrant children. She appreciates that Tdh has made helping migrants a priority and is very happy to work here.
Contact: rodica.novac@tdh.ch
Rodica Novac
Project Manager
Alina is a psycho-educator and has been working at Terre des hommes since 2016. She deals with project training and, in general, covers training for professionals in the social or educational field. Since 2017, she has also been working on projects involving the participation of children, either in the field of migration or in the field of juvenile justice. She feels motivated by the multitude and diversity of Tdh projects, which have given her the opportunity to meet professionals from various fields and to develop personally and professionally.
Contact: alina.dumitru@tdh.ch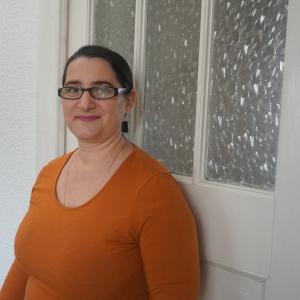 Alina Dumitru
Training Officer
Adriana came to Terre des hommes from the NGO environment, bringing with her over 10 years of experience in the financial accounting field, as well as the desire to help children from disadvantaged categories.
Contact: adriana.dumitrescu@tdh.ch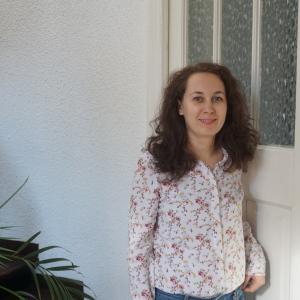 Adriana Dumitrescu
Senior Finance Officer
She joined Terre des hommes in 2013 and feels very lucky to work with such energetic, dedicated and passionate people. Prior to joining the Tdh team, her professional experience was in the hotel and service industry. She has a degree in finance and a master's degree in the tourism industry. "Tdh gave me the opportunity to become a specialist in human resources and, at the same time, to participate in one of the most beautiful missions in the world - helping children."
Contact: carmen.hutu@tdh.ch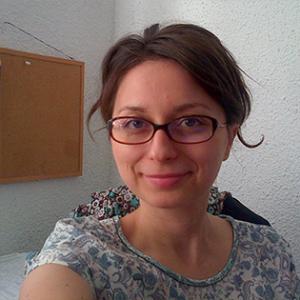 Carmen Huțu
HR Manager
A graduate in Journalism and Communication, she worked for eight years in the business and lifestyle press, then decided to use this experience in communication jobs for various national and international NGOs. Shee believes that every person is a story, and the greatest satisfaction is to be useful. She is proud to promote the ambitious projects of her colleagues, which directly influence the lives of thousands of children in Romania every year.
Contact: iulia.stancu@tdh.ch
Iulia Stancu
Communication Manager
Bogdan Borș is a young master's student in International Development at Sciences Po Paris. He strongly believes in the potential of scientific tools for creating positive change in society. Thus, he combines his vast knowledge in a variety of topics related to development in assuring all Quality & Accountability aspects towards beneficiaries and donors: developing new projects (particularly the alignment between needs, objectives, indicators and activities), building and implementing monitoring and evaluation tools, conducting situation analysis, institutional learning and strategic planning exercises.
Contact: bogdan.bors@tdh.ch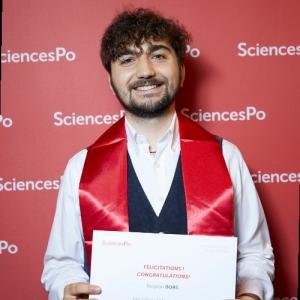 Bogdan Borș
Quality and Accountability Manager
Ana Vladescu has a degree in Criminology and Psychology, and a Master`s degree in Global Security, with a dissertation on the use of violence against non-combatants in asymmetric warfare. Before joining Terre des hommes, she has worked for two years in the NGO environment in Romania, implementing projects on human rights topics, regarding the Holocaust and encouraging civic education for teenagers and students. She has also worked as a trainee within the Blue Book at Frontex, in Warsaw. At Terre des hommes she manages the project ACTIV: ACT Against Violence. She feels proud to be able to work in an organization that fights for real and lasting change, especially when it comes to minimizing violence and preventing abuse against children.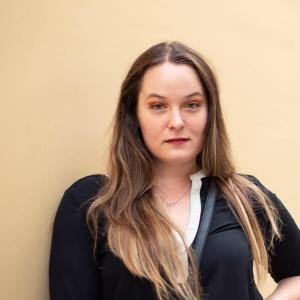 Ana Vladescu
Project Manager
Anca holds a Bachelor's Degree in Philosophy and European Studies and a Master's Degree in Project Management. She has a mixed background, having worked within Romanian and Polish educational NGOs, as both a youth worker and as a Project Manager. She has implemented several projects as an emergency response to the crisis created by the COVID-19 pandemic in the educational sector, being involved in aiding hundreds of schools to reconnect children to online classes and to defend their right to education. As of 2022, she is working for Terre des hommes as a Project Officer for Emergency Response, supporting our efforts in aiding the community of Ukrainian refugees transiting or residing in Romania.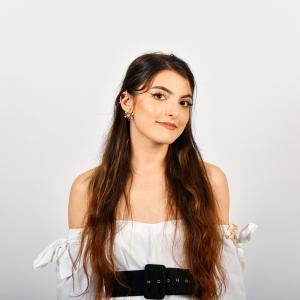 Anca Pavel
Project Officer
Cecilia joined the Terre des hommes team in 2022 as a Programme Manager for Access to Justice. She brings over 12 years of experience in the fields of criminal justice and human rights, contributing to prison reentry efforts in Romania, working with restorative justice practices in the UK, the US and Romania, analysing conflict resolutions in Thailand, Cambodia and the Israeli-Palestinian conflict, and fighting cybercrime through the implementation of the Budapest Convention on Cybercrime. Cecilia is passionate to develop further the work on juvenile justice alongside Tdh!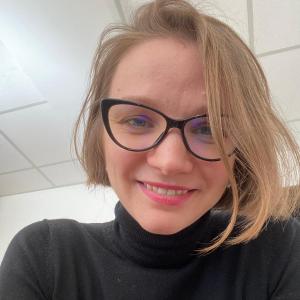 Cecilia Popa
Access to Justice Programme Manager
He is a graduate of the Faculty of Social Work in Craiova and has been working for the Terre des hommes Foundation since 2008. He was National Manager of the MOVE Project during 2008-2012 and of the PRAEVENIR project, implemented by Terre des hommes in Romania. He is currently managing a mentoring program for young people released from detention centers. In 2019 he received the Social Assistant of the Year Award for Social Inclusion-Social Economy.
Contact: mihai.enache@tdh.ch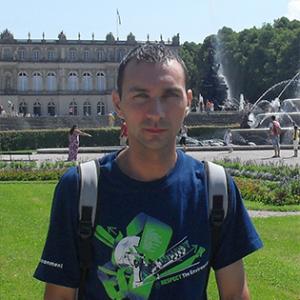 Mihai Enache
Project Manager
A graduate of the Faculty of Social Work, he has been working in the non-governmental sector for over 10 years as a social worker, training consultant, project coordinator, vocational counselor and education specialist, especially in rural communities, within the Terre des hommes Foundation projects.
Contact: marius.cernusca@tdh.ch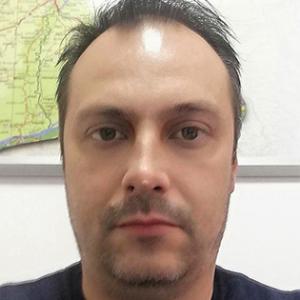 Marius Cernușcă
Logistics and Admin Officer
Cicerone Bosuioc creates platforms for personal development courses for young people, such as public speaking, personal knowledge and self-knowledge or career plan, and has experience working with young people in re-education and penitentiary centers. He holds workshops on awakening personal motivation and team spirit. As a development mentor, he provides support in balancing personal balance between success and failure in achieving personal goals, individual and group counseling. At Terre des hommes he carries out training activities (trainer), and within the Precision project, he is the coordinator of the team of mentors.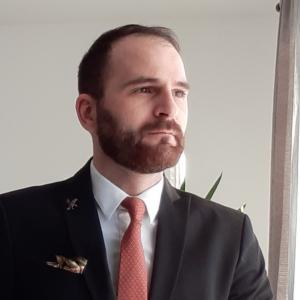 Cicerone Bosuioc
Trainer, coordinator of the team of mentors