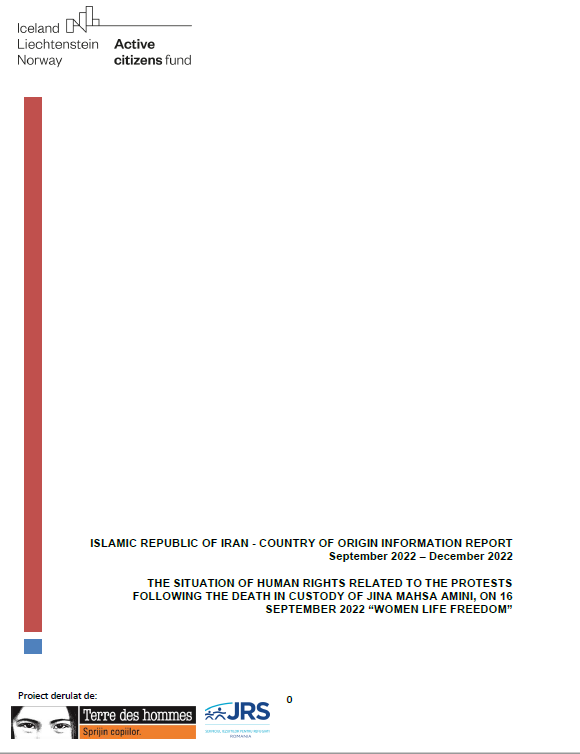 The purpose of this report is to provide general information with regards to Human Rights, and Security Situation in the Islamic Republic of Iran, covering the period from September 2022 to December 2022.
Particularly, the report presents the situation of human rights related to the protests following the death in custody of Jina Mahsa Amini, on 16 September 2022.
The report was written within the PROMISE project (protecting the unaccompanied migrant minors) by specialists from the Jesuit Refugee Service Romania Foundation and Terre des hommes Romania Foundation.
This material was produced with the financial support of the Active Citizens Fund Romania, programme funded by Iceland, Liechtenstein and Norway through the EEA Grants 2014-2021. The content does not necessarily reflect the official position of the EEA and Norway Grants 2014-2021; for more information, visit www.eeagrants.org
For further information about the PROMISE project, please visit:
https://www.tdh.ro/ro/promise-protectia-minorilor-straini-neinsotiti
 https://www.jrsromania.org/promise
" Working together for a green, competitive and inclusive Europe."
Editori
Jesuit Refugee Service Romania Foundation and Terre des hommes Romania Foundation