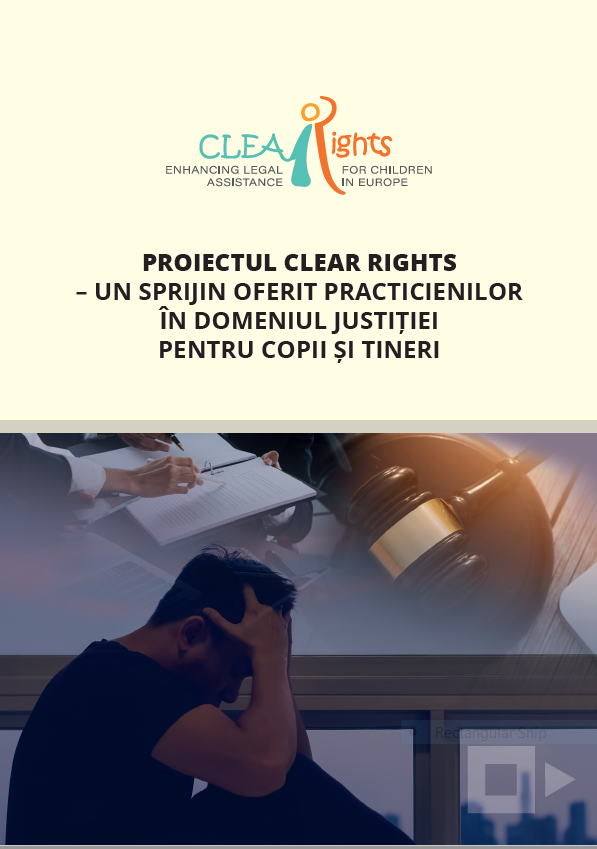 The brochure was produced by Terre des hommes specialists and consortium partners within the Clear Rights project, with the aim of creating a useful document available to lawyers and those who provide legal assistance to young people in contact with the law.
In the brochure you will find a short presentation of the materials developed by specialists and the digital tool for evaluating legal aid that conveys the opinions of children involved in criminal proceedings.
The brochure contains links that lead to these materials intended for legal professionals: a guide to quality standards, a memoir and a research study.
The CLEAR RIGHTS project – strengthening legal aid for children in Europe is funded by the 'Justice' Programme (2014-2020) of the European Union.